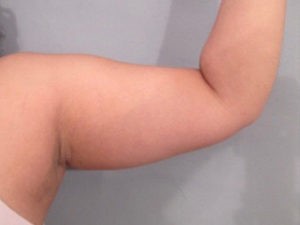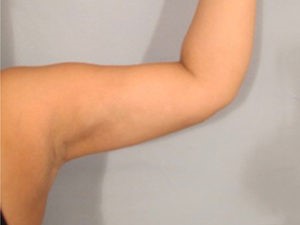 Laser liposuction uses laser technology to maximize the benefits of traditional liposuction while making it safer and more comfortable for the patient. Like liposuction, laser liposuction is an incredibly versatile technique that can be used to eliminate stubborn, unwanted body fat from nearly any area of the body. As a result, patients can achieve a slimmer, sculpted appearance by enhancing different parts of their figure.
Common Treatment Areas
Laser liposuction is often used to treat problem areas like the legs, thighs, stomach, love handles, hips, and arms. This technique is even safe to use under the chin. It can help patients reduce fat to eliminate the appearance of a double chin and achieve a more defined jawline. Laser liposuction can also be used to perform abdominal etching, an advanced body contouring technique. During abdominal etching, fat is strategically removed from specific areas of the abdomen to enhance muscle definition in addition to the regular benefits of treatment.
How is Recovery from Laser Liposuction?
The laser component of laser liposuction ensures that fat is removed more easily, and also helps to minimize bruising and bleeding during the procedure. As a result, patients can enjoy a recovery period that is significantly shorter than a traditional liposuction procedure. Patients can expect an initial recovery period of about five days, during which time it may be necessary to take time off of work and other normal activities. After this period, it is important for the patient to take it easy for a few weeks to ensure a smooth recovery. Approximately six weeks after the procedure, patients will be able to return to exercise and similar activities.
How Much Does Laser Liposuction Cost?
The cost of laser liposuction will vary by patient, as it depends on the number of areas being treated and the extent of treatment necessary to deliver the desired results. If you are considering laser liposuction, contact us today at Younger Image Plastic Surgery Center to schedule a consultation. During your consultation, we will assess your treatment goals in order to provide you with the exact cost of treatment. We welcome patients from Washington, DC, Arlington, Vienna and the surrounding areas of Maryland and Virginia.