Dr. Yousefi offers fat transfer buttocks augmentation procedures for patients in Washington, DC, Vienna, Arlington, and surrounding areas of Northern Virginia.
Fat transfer buttocks procedures, also known as the Brazilian butt lift, have been made popular by celebrities and have been increasing in popularity ever since.
If you desire an appearance of a smaller waist with a fuller backside, this type of procedure could be a viable option. This treatment provides a natural look and produces amazing results.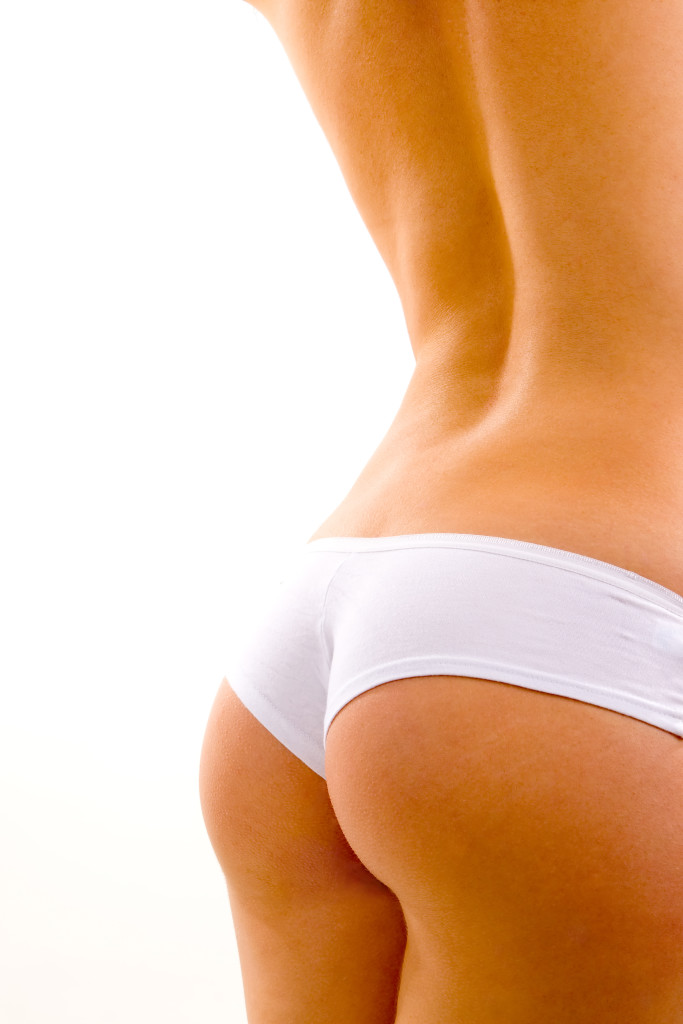 How Is a Fat Transfer Buttocks Procedure Performed?
Fat transfers to the buttocks have become popular for many reasons, namely that they are much more cost effective than buttocks implants. During the patient's initial consultation, Dr. Yousefi will determine their type of buttocks and make recommendations for shape enhancement. He will also discuss areas from which to harvest the fat so that optimal results can be achieved.
The first part of the procedure consists of injecting fluid into the appropriate areas to numb them. Using liposuction, Dr. Yousefi will harvest the fat from the designated area and remove it to be processed and prepared for transfer. He will then transfer the fat into the buttocks area, and then the patient will be cleaned, and the garments will be applied.
What Can I Expect After a Fat Transfer Buttocks Procedure?
The recovery period after a fat transfer to the buttocks is much easier than after a buttocks implant, although it can be challenging as it is recommended that the patient not put weight on the area for about two weeks.
Swelling can occur, and should be expected, but will vary accordingly among patients.
Fat transfers also can be performed on other areas of the body as well, including the lips, under the eyes, and the cheeks. See our page on fat transfers for more information.
How Much Does a Fat Transfer Buttocks Augmentation Procedure Cost in Washington, DC?
The cost for a fat transfer buttocks procedure depends on the amount of sagging and the technique used for surgery. At your initial consultation, Dr. Yousefi can discuss all of your pricing and financing options.
Younger Image Plastic Surgery Center currently works with CareCredit® and Blispay® to provide our patients with convenient financing options. Within a few hours of applying, you can be pre-approved for your cosmetic procedures.
Younger Image Plastic Surgery Center offers plastic surgery and skin rejuvenation treatments and procedures to patients in Washington, DC, Vienna, Arlington, and surrounding areas of Virginia. Dr. Jamal Yousefi and his staff combine personalized care with the latest technology to provide each patient with extraordinary results. For more information or to schedule a patient consultation, contact us to speak to a member of our friendly, knowledgeable staff.