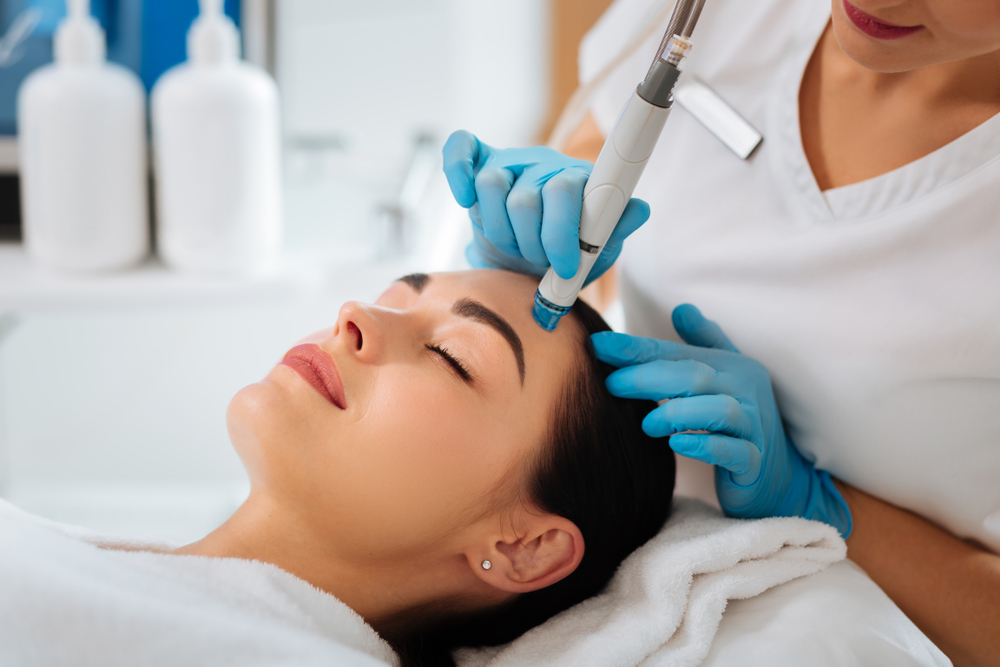 HydraFacial in Vienna, Virginia
Healthy, clear skin is one of the most prized features that a person can have. Many treatments can say they do this, but the HydraFacial is the latest highly-effective non-laser skin treatment that delivers the results it promises.
This amazing skincare treatment involves a customizable process that exfoliates, removes impurities, and nourishes the skin. Basically, it is like multiple treatments in one. Some skin issues that this treatment can improve are fine lines, elasticity, skin tone, skin texture, enlarged pores, and hyperpigmentation.
Why Choose a HydraFacial?
This treatment emphasizes hydration over stripping the skin like some other facials. The methods involved are gentle enough that you are less likely to experience sensitivity afterwards when compared with other methods. The whole process only takes about half an hour and requires no downtime afterward.
What Does a HydraFacial Feel Like?
HydraFacials are gentle and not painful. The procedure can feel like a very small vacuum during the portion involving the Vortex wand. Overall, the procedure should feel very hydrating, since hydration is emphasized more throughout the process compared to other facials.
When Will I See HydraFacial Results?
Many patients see results almost immediately after their HydraFacial treatment, though it may be about a week before you see evidence of the rejuvenating effects. Compared to other facial treatments, there is no redness and no pain that requires downtime.
Am I a Good Candidate for HydraFacial?
Unlike some other treatments, the HydraFacial is great for all skin types. It works well for those with dry, oily, and combination skin. If you have any particular concerns, you may want to check with your dermatologist.
Where Is the Best Place to Go for a HydraFacial in Vienna, Virginia?
For great service and experience, Younger Image is the ideal place to be. Call our plastic surgery practice as soon as possible at 703-775-2614 to make your appointment. Book a HydraFacial today, and see the amazing results for yourself!