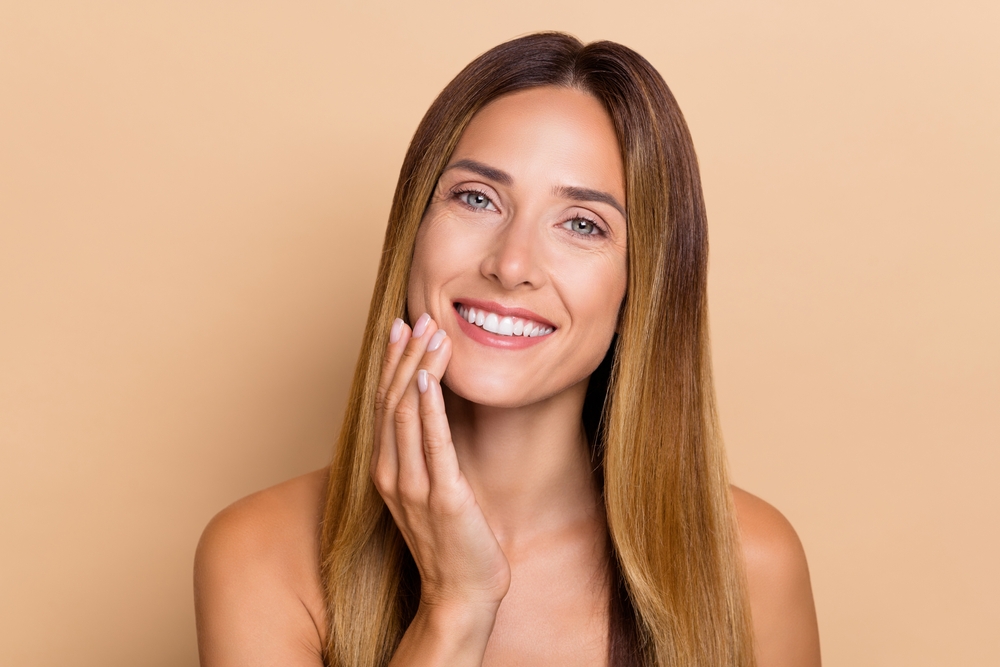 Forever Young BBL in Washington, DC
The Forever Young BBL is a light-based photofacial device developed by Sciton. It uses patented broadband light (BBL) to administer powerfully effective skin resurfacing and rejuvenation.
This special photofacial technique emits intense pulsed light (IPL) to accurately target the skin molecules associated with aging beneath your skin, never seen before in other light-based treatments.
Why Choose Forever Young BBL Photofacial for Rejuvenation?
This non-invasive, non-surgical device reigns supreme for treating signs of aging and other skin concerns. The Forever Young BBL photofacial is a versatile resurfacing treatment that addresses problems with your skin at their very core by altering and rejuvenating the genetic expression of aging skin.
This tried-and-true light therapy is capable of reversing skin damage. It also treats age or sun spots, fine lines and wrinkles, rosacea-related redness, ance, birthmarks, facial veins, uneven tone or texture, and general signs of aging.
All of this is achieved without surgery, knives, needles, or any other invasive and painful methods. Although it's referred to as a photofacial, the Forever Young BBL device can be used on multiple areas on the face and body, including your chest, hands, and back.
Can Forever Young BBL Be Used on All Skin Types / Skin Tones?
Not all skin tones and types are approved for this treatment. The melanin in your skin absorbs the light from the Forever Young BBL device which, in lighter, untanned skin tones, doesn't present much of an issue. However, darker skin tones may experience complications like burning, scarring, hyperpigmentation, and / or hypopigmentation.
The Forever Young BBL device offers customizable technology, so you may be eligible no matter your skin type or tone. Talk to a reputable provider beforehand to make sure the Forever Young BBL photofacial is safe for you and your skin type and tone.
What Does Forever Young Feel Like?
It's widely agreed that Forever Young BBL photofacial treatments are actually quite tolerable. While you're able to request a topical anesthetic if pain is a concern for you, it's not really necessary.
Discomfort is minimal and likened to the sensation of a rubber band snapping against your skin followed by mild heat, which can feel more irritating than painful for many people.
When Will I See Results From This Photofacial Treatment?
This treatment can take years of aging off of your skin, but be patient as it does take time to see those results. It also takes more than one session to achieve optimal results. That being said, improvement in your skin's health and appearance can be seen after one visit within a few weeks.
You can expect continuous improvement for several months if you follow your customized-treatment plan.
How Long Do Forever Young BBL Results Last?
Results are long lasting after you complete your personalized plan. It's important to maintain your results by caring for your skin and preventing environmental harm, such as sun damage.
Maintenance sessions may be needed further down the road, from one to four treatments per year, in order to take care of new signs of damage or aging. Typically, the better you care for your skin, the less follow-up sessions you'll need.
How Many Times Can You Get Forever Young BBL, and How Many Treatments Are Needed for Sensational Results?
The Forever Young BBL photofacial is not a one-and-done treatment for most people. It takes multiple sessions to reach optimal results. As a general rule, three or four appointments spaced a minimum of four weeks apart is recommended to start with. If necessary, you can repeat sessions to improve your aesthetic.
How Long Does Treatment Take?
The duration mainly depends on the area you're having treated. Larger areas take longer time than smaller areas. Typically, a Forever Young BBL photofacial is completed in 30 to 45 minutes.
How Long Is the Recovery After Forever Young BBL?
The Forever Young BBL doesn't require nearly as much downtime compared to other light-based treatments. The recovery period is mild and easygoing. You can expect redness and / or flushing of the skin. Hyperpigmentation may look worse before it gets better, but it absolutely does get better.
It's crucial that you wear SPF and protect your skin from UV exposure after your treatment. Neglecting this important aftercare step can lead to skin damage and lessen the efficacy of your Forever Young BBL treatment.
What Are the Side Effects of Forever Young Photofacials?
Outside of post-procedure redness or pigmented areas darkening before flaking off, there aren't many side effects associated with this treatment. Your provider will let you know during your consultation whether you're at risk of rare side effects from this remarkable rejuvenation technique.
Am I a Good Candidate for Forever Young?
Healthy adults who wish to resurface, rejuvenate, and overall improve their skin are the best candidates for Forever Young BBL photofacials.
You should be committed to maintaining a consistent skincare routine, including the use of sunscreen. Neglecting the care of your skin ultimately undoes the work of this treatment, but when you do care for your skin, the Forever Young BBL device will become your best friend.
Where Is the Best Place to Get Forever Young BBL in Washington, DC?
Are you tired of looking in the mirror and feeling dissatisfied with your skin's health and appearance? Younger Image Plastic Surgery Center is here to help you!
Contact us at 703-775-2614 to schedule your consultation and see if the Forever Young photofacial is right for you! We even offer FaceTime consultations for your convenience.