Financing
Dr. Jamal Yousefi and his staff at Younger Image Plastic Surgery Center are committed to providing the best possible care and to keeping costs as low as possible for his patients. We will discuss estimated fees with you prior to surgery, and encourage you to sign up for our special financing offers. Cosmetic surgery is elective and, therefore, not covered by insurance.
We provide plastic surgery financing to patients in Washington, DC, Vienna, Arlington, and surrounding areas of Virginia through American Healthcare Lending and CareCredit®. Please click on either link below to apply.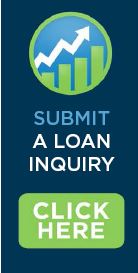 American HealthCare Lending is the premier financing company in the cosmetic surgery industry.  With over $5 Billion funded and over 300,000 loans inquiries serviced through their lenders, this is a name and a program you can trust.
Here are some of the benefits you'll receive with a loan from American HealthCare Lending:
Immediate decisions for loans under $35,000
Term options out to 84 months (affordable monthly payments)
No collateral required
No prepayment penalties
Fast & easy loan inquiry process
100% Confidential

December 3, 2013