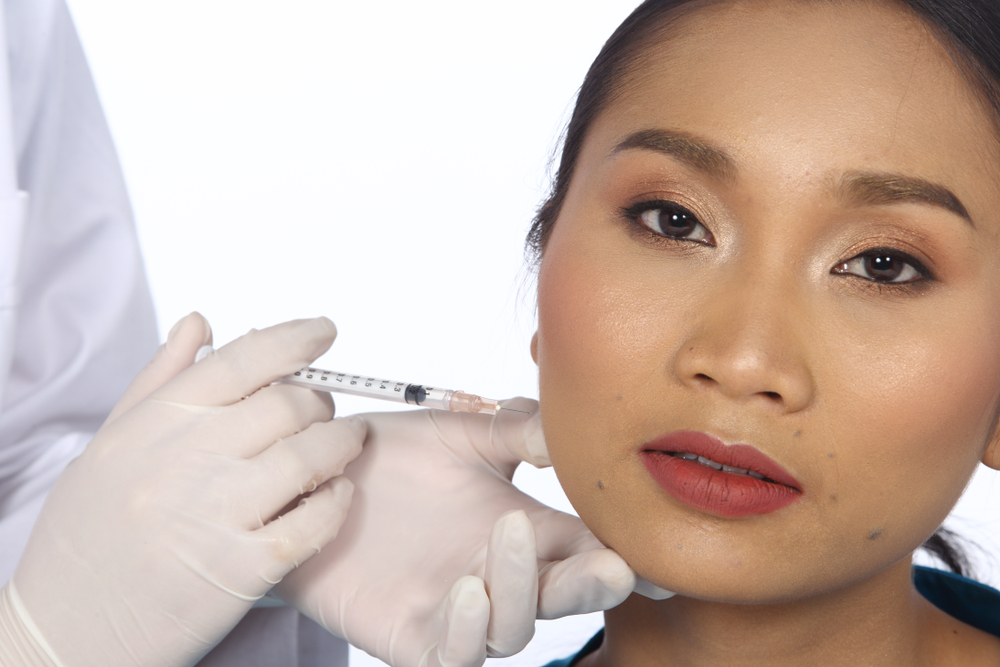 Jawline Filler in Rockville, Maryland & Vienna, Virginia
Jawline filler is an increasingly popular aesthetic treatment that involves using dermal fillers to enhance and define your features.
Jaw fillers made by Juvéderm and other brands are an alternative to surgeries that are incredibly invasive and require repositioning structures of your neck or jaw, which is simply too much for some people.
Why Choose Jawline Filler?
Jawline fillers are incredibly versatile and can be made of many different types of substances by different brands, making it suitable for various aesthetic goals.
Jaw filler is used to define and contour your jawline, add volume to your jaw, balance asymmetry, and reduce the appearance of aging in the jaw and neck areas.
What Does Jaw Filler Injection Feel Like?
Because it's a surgery-free treatment, pain is very minimal. Your injector will apply a numbing cream beforehand to ensure your comfort. You may feel some discomfort, especially on the initial injection. It should be very tolerable though.
When Will I See Jawline Filler Results?
You will notice an immediate improvement in your jawline after your appointment, but mild side effects like swelling can temporarily alter how you look. Give your fillers up to two weeks to settle.
Am I a Good Candidate for Jaw Filler?
A suitable candidate for jawline filler injections is a healthy adult who wishes to change the appearance of their jaw and has realistic expectations about the outcome. It is not recommended for people who have an active infection or any connective tissue disease.
To find out if you qualify, you need a consultation with a skilled injector.
Where Is the Best Place to Get Jawline Filler in Vienna and Rockville?
Younger Image Plastic Surgery Center is your home for all of the top surgical and non-surgical procedures to enhance your appearance and elevate your confidence!
When you call us at 703-775-2614 to book a consultation, don't forget to ask about our exclusive specials for great savings on cosmetic injections including jaw filler!