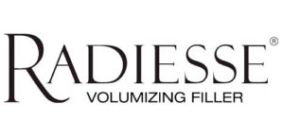 Dr. Yousefi offers Radiesse® for patients in Washington, DC, Vienna, Ashburn, Stafford and Woodbridge, VA.
Radiesse® Volumizing Filler is FDA-approved collagen boosting filler; the only filler that immediately replaces lost volume and stimulates production of your own natural collagen for longer-lasting results. Radiesse® is clinically proven to last a year or more. Radiesse® is filler that can be mixed with lidocaine for pain relief.
As we age, collagen breaks down, and skin's elasticity is diminished. Radiesse® restores that volume instantly and encourages organic production of new volume.
Replenish Volume. Restore Collagen. Refresh You. – Radiesse®
To discover what Radiesse® Volumizing Filler can do for you, Contact us today at the YOUNGER IMAGE Plastic Surgery Center to set up your evaluation. Residents of Washington DC, Vienna Ashburn, Stafford and Woodbridge, VA can benefit immediately with Radiesse®.