The VI Peel was carefully designed so that patients of all ages and skin types could achieve its cosmetic benefits. Younger Image Plastic Surgery Center offers this treatment to help patients address a variety of cosmetic concerns. We welcome residents of Washington, DC and the nearby communities of Virginia and Maryland to our three locations in Vienna, Woodbridge, and Rockville.
What is the VI Peel?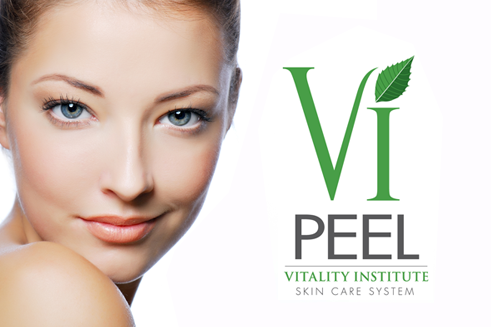 The VI Peel is a medium depth chemical peel that can be used for wrinkles, acne and acne scars, hyperpigmentation, and general skin health. It is a gentle and comfortable peel that is safe to use on the face, neck, hands and body. The VI Peel is also effective on all skin types. Within as little as a week of treatment, patients will notice an improvement in skin tone and texture. The VI Peel is composed of five rejuvenating acids that are complemented by an at-home skin care regimen immediately following treatment.
How Much Does a VI Peel Cost in Washington, DC?
The cost of your VI Peel treatment will vary depending on the extent of treatment necessary to deliver your desired results. During your consultation, we will evaluate your cosmetic goals to develop a personalized treatment plan. At this time, we will be able to provide the full cost of your treatment. We offer flexible financing options to ensure that each patient has access to the treatment that they need. We also accept cash, checks, and major credit cards for your convenience.
What is the VI Peel Treatment Like?
The VI Peel takes approximately 30 minutes to apply to the skin during your appointment. Unlike other chemical peels, the VI Peel is painless and comfortable. For optimal results, the VI Peel has to remain on the skin for a minimum of four hours. After the peel is applied, you will be able to return home, where you will be responsible for removing the peel at the appropriate time. We will also provide you with additional products to apply to the skin upon removing the peel.
Is There Any Recovery Period After a VI Peel?
After your VI Peel treatment, you may notice that your skin is slightly red. However, this should fade within a day, and you will be able to resume work and other normal activities following your appointment. Within a few days, the skin will begin to peel. This is a natural part of the healing process, but it is important to wear sunscreen and limit sun exposure to prevent damage to the skin during this time.
When Will I Notice Results from My VI Peel?
After your VI Peel, you can expect to notice improvements in the appearance and texture of the skin in as little as one week. To achieve the maximum benefits from this treatment, multiple treatment sessions may be necessary. In fact, many patients choose to schedule regular appointments to maintain their beautiful results.
To learn more about the VI Peel or schedule a consultation, contact us today. Younger Image Plastic Surgery Center offers this and other chemical peels as part of our holistic approach to wellness. We are proud to serve the men and women living in Washington, DC, Arlington, Woodbridge, Vienna, Rockville and the surrounding areas of Virginia and Maryland.