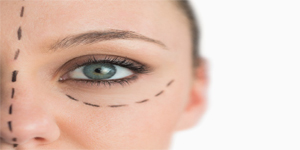 The stress and business of this past year may have left you feeling tired and drained, creating a negative impact on the youthfulness of your appearance. With the holiday season around the corner, you may want to look your best for the reunion parties and photo opportunities that will present themselves. This fall, consider the following facial surgery procedures to prepare yourself for your greatest holiday season yet.
Facelift
As aging affects our facial features, we may begin to long for the more youthful versions of ourselves. It is entirely possible to turn back the clock and restore our younger selves through a facelift. This procedure can range from a minimally invasive mini-facelift to a full face and neck lift that may be combined with other facial cosmetic procedures. After discussing which changes you hope to improve with your surgeon, they will inspect your bone structure and your skin's texture and elasticity. The procedure begins with an incision around the ears or partly inside the ear to reduce scarring. The muscle will then be pulled and tightened before removing excess skin. It is important to note that a facelift can improve your appearance but will not halt the aging process.
Neck Lift
If you are experiencing neck sagging or feel that your neck is disproportioned to your face, you may benefit from a cosmetic procedure known as a neck lift. A group of treatments that can correct problems with the fat, muscle, and skin of the neck and jawline, the results of a neck lift can leave you with a tighter, firmer, more proportioned neck. The procedure begins with an incision just under the chin where the skin can be removed from the fat and muscle. Liposuction to remove some fat is then performed followed by tightening of the muscles under the chin to give the neck a tauter appearance.
Blepharoplasty
Blepharoplasty, more commonly known as eyelid surgery, is a subtle, yet effective procedure that can be performed on both upper and lower eyelids to give the eyes a more alert and rested appearance. During the procedure, a surgeon will make small incisions in the natural contours around the eye that should leave no visible scarring. The surgeon will remove fatty tissue and excess skin and tighten loose muscle in the upper eyelid before eliminating puffiness in the lower eyelid for a more smoothed look. Results are generally permanent, however, natural aging will still affect the area.
Dr. Jamal Yousefi and his staff provide these procedures and more at locations in Washington, D.C., Woodbridge, Vienna, and surrounding areas of Northern Virginia. For more information or to schedule a consultation, contact Younger Image Plastic Surgery Center today.
September 15, 2018
---