Liposuction is known for its efficacy and versatility, and now this popular treatment has been made even better. With laser liposuction at Younger Image Plastic Surgery Center, patients can enjoy the combined benefits of laser technology and liposuction. We offer this treatment to residents of Washington, DC, Arlington, and nearby communities in Maryland and Virginia from our offices in Vienna, Woodbridge, and Rockville.
What is Laser Liposuction?
Laser liposuction uses traditional liposuction techniques combined with laser technology to make the liposuction treatment safer, more comfortable, and more effective. Laser energy helps melt fat, making it easier to remove it from the body. It also creates a skin tightening effect that helps further contour the body and improve results. Just like traditional liposuction, laser liposuction can be performed nearly anywhere on the body. At Younger Image Plastic Surgery Center, we maximize the results of our laser liposuction treatments using a technique called "lipo 360." With this technique, we perform liposuction on all sides of the treatment area to ensure optimal results and to help you achieve an hourglass shape or frame.
How Much Does Laser Liposuction Cost in Washington, DC?
The cost of laser liposuction will vary depending on the number of areas treated. During your consultation, we will evaluate your cosmetic goals to develop a personalized treatment plan. At this time, we will be able to provide the full cost of your treatment. To schedule any treatment, we ask for a $1,000 deposit that is nonrefundable. Two weeks before surgery, the patient will have a pre-op appointment where his or her full balance is due to be paid in full.
We offer flexible financing options, including Alphaeon® and CareCredit® to ensure that each patient has access to the treatment that they need. Alphaeon® and CareCredit® pay us in full and the patient pays the financing company a monthly fee. We also accept cash, checks, and major credit cards for your convenience.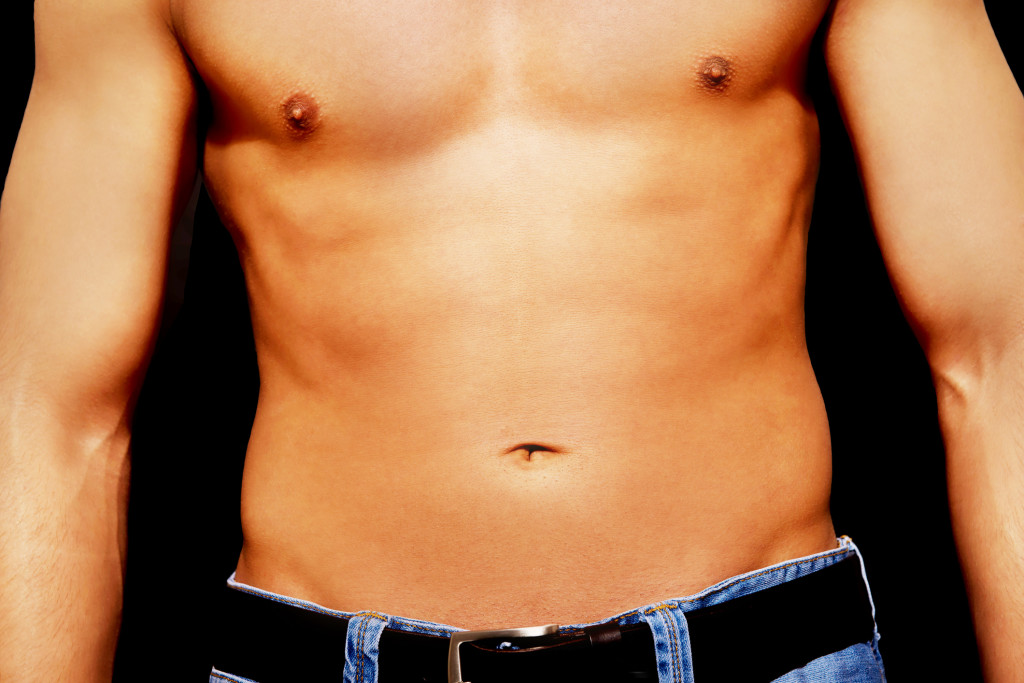 What is the Laser Liposuction Procedure Like?
The laser liposuction treatment is performed much like a traditional liposuction treatment. A cannula, or small tube, will be inserted into the desired treatment area, where it will vacuum out unwanted fat. Laser energy will simultaneously be delivered to fat in this area, causing it to break down. This combination allows us to remove fat more quickly and more easily than with traditional liposuction techniques. As a result, smaller and fewer incisions are necessary. We make every effort to keep the incisions as small and discreet as possible. Incisions are made in areas of the body such as the elbow, belly button or below the underwear line so that scarring is minimal and less detectable. This also makes the treatment more comfortable for the patient. Afterward, Dr. Yousefi uses the open drainage technique, which helps with patient downtime and recovery.
Open drainage is a modern surgical technique that allows the anesthetic solution to drain out of the body through open incisions. This requires the use of adits (excisions), compression pads and extremely absorbent sponges to contain and absorb fluid post-surgery. This technique cuts down on patient healing time and is followed by the patient wearing a compression garment to help remove the extra fluid from the body.
What is Recovery like Following Laser Liposuction?
After your laser liposuction procedure, there is considerably less downtime than with traditional liposuction. Patients are typically able to resume work and other activities within 5 days of treatment. With the open drainage technique, you will be leaking tumescent fluid for 1-3 days after surgery instead of harboring it in your body. This is normal and is just the excess anesthetic solution that was injected into the fat. You should wear a compression garment around the treated area at all times (except showering) until Dr. Yousefi says to stop wearing it. Avoid stagnant water, such as a bath or pool for two weeks following the procedure.  You may experience mild swelling, bruising or discomfort, but any pain can be managed with oral medications. Still, we recommend that patients avoid exercise and other strenuous activities for at least a month to ensure that the body can heal properly.
What Kind of Results Can I Expect from Laser Liposuction?
After your laser liposuction treatment, you will notice results immediately. These results will improve as any swelling subsides and the skin-tightening benefits of treatment take effect. The results from laser liposuction can be long-lasting since they permanently remove fat cells from the body. However, future weight gain can detract from your results. We encourage patients to maintain healthy diet, exercise, and lifestyle habits to make their results last as long as possible.

With laser liposuction, patients can enjoy the phenomenal benefits of liposuction in addition to a quicker and more comfortable recovery time. To learn more about this procedure or schedule a consultation, contact us today. Younger Image Plastic Surgery Center welcomes patients from Washington, DC, Arlington, and nearby communities in Maryland and Virginia to visit any of our three offices, located in Vienna, Woodbridge, and Rockville.