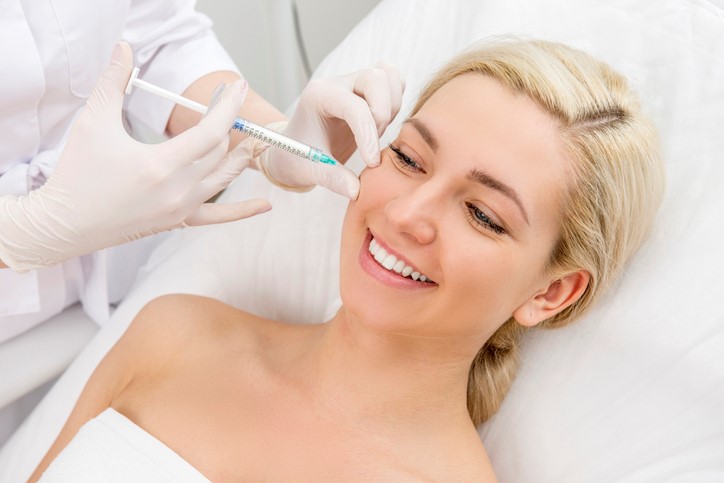 Dermal fillers are a great way to prepare for the holidays, whether you've got work parties, family gatherings, or Christmas card photos coming up. With dermal fillers, you can achieve an instant boost in natural-looking facial volume that diminishes the appearance of lines and wrinkles. As a result, patients can achieve a significantly more youthful appearance in a single treatment. Here's how to prepare for your holiday season with these effective treatments.
When to Schedule Your Treatment
Although dermal fillers produce instant facial volume, there are some minor side effects of treatment. Patients can expect minor swelling, redness or bruising in the areas where injections were performed. You will be able to return to work and other normal activities during this time, but your full results may not be visible until these side effects fade. To be safe, we recommend scheduling your dermal filler treatment about two weeks prior to your holiday events. Most patients have fully recovered within a week, but a two-week buffer ensures that you will be fully prepared for your close-up!
Pick the Right Treatment
The biggest decision you have is choosing the dermal filler or injectable treatment you would like to receive. Each injectable treatment serves a different purpose, so the treatment that is best for you will depend on your specific cosmetic concerns. For example, Botox® does not add facial volume but can reduce the appearance of crow's feet, frown lines and wrinkles in the forehead. Juvederm® can produce instant facial volume but is best for smoothing out wrinkles around the mouth and nose, such as nasolabial folds or marionette lines. Restylane® can also add facial volume but may be better suited for patients who would like to enhance the lips or the cheeks.
Which Treatment is Right for Me?
If you are unsure of the dermal filler or injectable treatment that will fulfill your cosmetic goals, contact us today to schedule a consultation at Younger Image Plastic Surgery Center. We can help you find the perfect treatment to have you looking your best for the holiday season. With locations in Rockville, Woodbridge and Vienna, we welcome patients from Washington, DC and the neighboring areas of Maryland and Virginia.