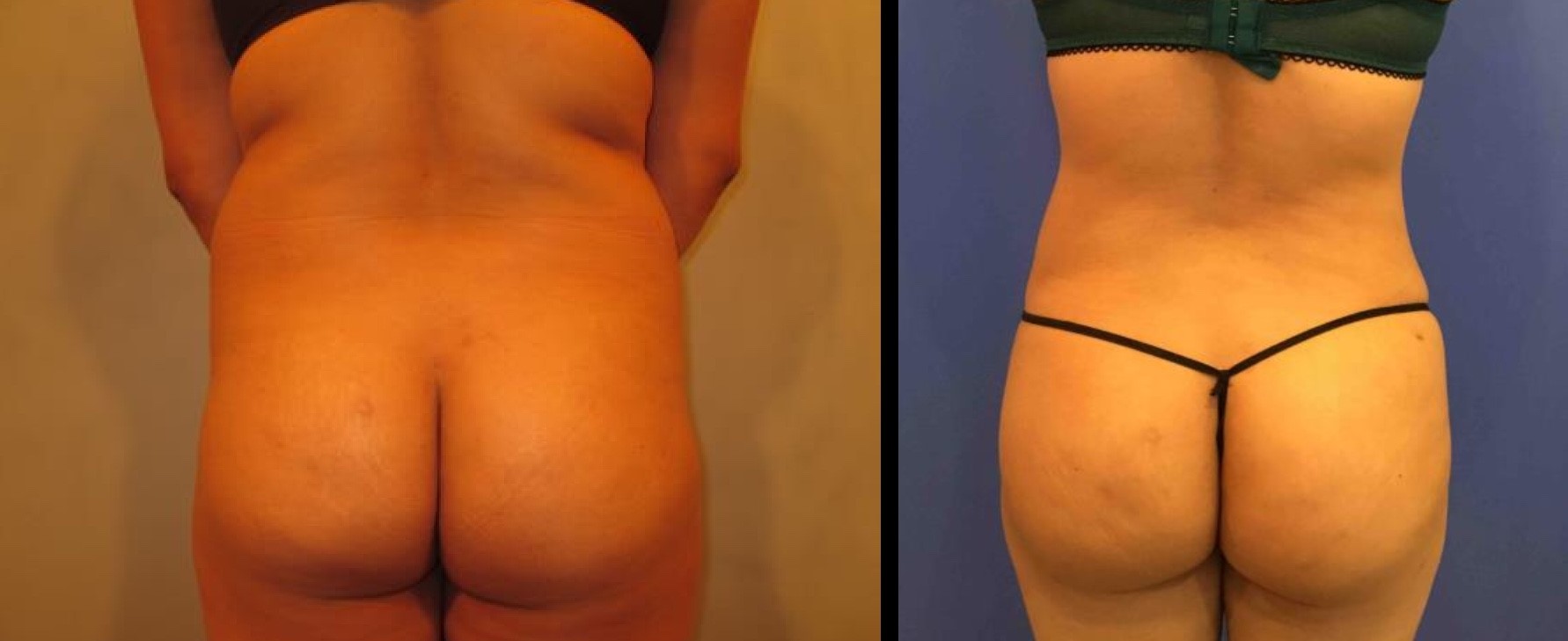 The butt lift procedure, sometimes referred to as a Brazilian butt lift, uses fat from the patients own body to enhance the shape and lift of the buttocks.  Many patients are using this procedure as an alternative to butt implants, as it produces results that look and feel completely natural.
How Does a Butt Lift Work?
The butt lift procedure is performed using a fat transfer technique. First, unwanted fat is collected from the body via liposuction. Patients often choose to collect fat from the stomach, thighs or arms in order to enhance these areas while also enhancing the buttocks. Once collected, the fat is purified to prepare it for injection. Then, the fat is injected into and around the buttocks area. Since injections are performed to place the fat in the buttocks, this treatment does not produce the scarring that is associated with butt implant procedures. Patients can also enjoy results that look and feel completely natural since the treatment uses only natural fat from the body.
How is Recovery from a Butt Lift?
Recovery from a butt lift is shorter and more comfortable than that from a butt implant procedure, but patients can still expect some degree of swelling and bruising in the treatment area. Patients will be able to resume work and other normal activities within about two weeks. However, it is essential to avoid sitting directly on the buttocks during this time and for several more weeks following the initial recovery period. Placing your weight directly on the buttocks can cause the transferred fat to die, eliminating your results.
How Much Does a Butt Lift Cost?
The average cost of a butt lift is about $1,200. However, this cost can vary depending on the extent of treatment required to deliver a patient's desired results.
Am I a Good Candidate for a Butt Lift?
If you would like to enhance the shape, size, and lift of the buttocks by using your own natural fat, you may be a good candidate for a butt lift. To determine if you are a good candidate or to determine the exact cost of your butt lift treatment, contact us today to schedule a consultation at Younger Image Plastic Surgery Center. We are proud to serve men and women living in Washington, DC, Rockville, Vienna and the surrounding areas of Virginia and Maryland.