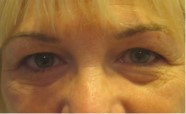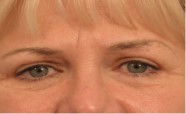 The blepharoplasty procedure, also called eyelid surgery, eliminates excess skin and fat from the eyelids to create a younger appearance. When considering this procedure, patients have the option of choosing between either an upper blepharoplasty or a lower blepharoplasty. These techniques can also be combined for a more comprehensive treatment, but many patients are able to achieve the results they desire with just one of the techniques. If you are considering a blepharoplasty, here is some information about what differentiates these two eyelid surgery approaches.
The Main Difference
The obvious difference between these two procedures is that an upper blepharoplasty only treats the upper eyelids, while a lower blepharoplasty only treats the lower eyelids. Besides this main difference, the treatments are quite similar. The procedure, cost, and recovery for each of these techniques are about the same. In order to determine the treatment that will be best for you, we have to take a closer look at the benefits of each treatment.
Benefits of Upper vs. Lower Eyelid Surgery
Both sides of the eyelids develop signs of aging. The upper eyelids begin to sag and droop, which can interfere with your vision and create a tired or angry appearance. The lower eyelids also sag as they naturally lose volume due to the aging process. This can create sagging skin or bags under the eyes, which can also contribute to a tired or aged appearance. Upper eyelid surgery removes excess skin and fat from the eyelids, lifting them to a more youthful position. As a result, many patients who undergo an upper blepharoplasty can rejuvenate the appearance of their eyes while also enjoying an increased field of vision. Lower eyelid surgery removes excess skin and fat to eliminate bags and sagging skin under the eyes. This can help patients achieve a more youthful appearance, but may not rejuvenate the eyes themselves as much as an upper blepharoplasty.
Which Treatment is Best for Me?
If you are unsure which blepharoplasty approach is right for you, please contact us today to schedule a consultation at Younger Image Plastic Surgery Center. We welcome patients from Vienna, Woodbridge, Washington, DC and the neighboring areas of Virginia and Maryland.