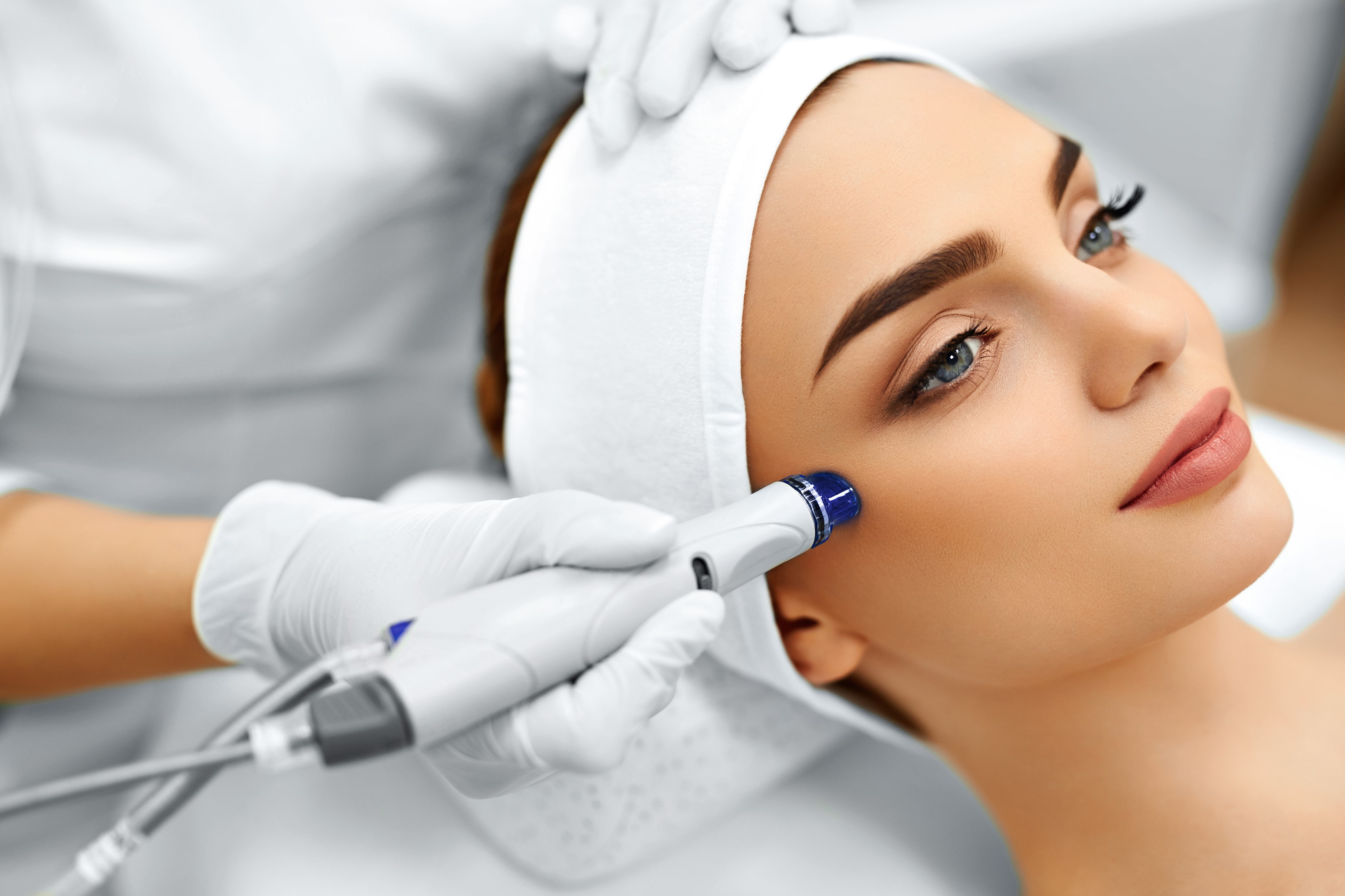 When it comes to skin care treatments, medical spas offer a huge range of non-invasive procedures to help patients maximize the quality of the skin. Some of these treatments, such as microdermabrasion and chemical peels, can even eliminate sunspots and other forms of skin damage. With so many options, however, patients are always asking: which treatment is best?
Microdermabrasion vs. Chemical Peel
Microdermabrasion is a gentle exfoliation treatment that blasts tiny crystals onto the skin to remove dry, damaged skin cells. Chemical peels are a more aggressive exfoliation treatment that uses a chemical solution to exfoliate the outer layers of the skin. Like microdermabrasion, this also eliminates dry, damaged skin cells, but also delivers nutrients to the skin to encourage healthy skin growth.
What Type of Recovery is Involved in These Treatments?
Microdermabrasion is a popular cosmetic treatment because it requires no downtime. The skin may be a little red for a day or two following treatment, but patients are able to return to their normal activities immediately. A chemical peel will also produce a reddening effect and may cause the skin to peel a few days after treatment. There is no significant downtime after a chemical peel, but patients may have to avoid sun exposure for a few days as the skin will be highly sensitive.
Which Treatment is Better for Sunspots?
Both microdermabrasion and chemical peels can be effective treatments for sunspots. Typically, patients will need multiple treatment sessions of either technique to fully eliminate sunspots. Since chemical peels are a more aggressive treatment, patients may be able to achieve their desired results with fewer of these treatments. However, patients looking for a more comfortable treatment with less downtime may want to consider microdermabrasion.
How Much Do These Treatments Cost?
The cost of these treatments will vary depending on the number of treatments you need to achieve your desired results. To determine the exact cost of your treatment, contact us today to schedule a consultation at Younger Image Plastic Surgery Center. We welcome patients from Vienna, Washington, DC, Woodbridge and the surrounding areas of Maryland and Virginia.