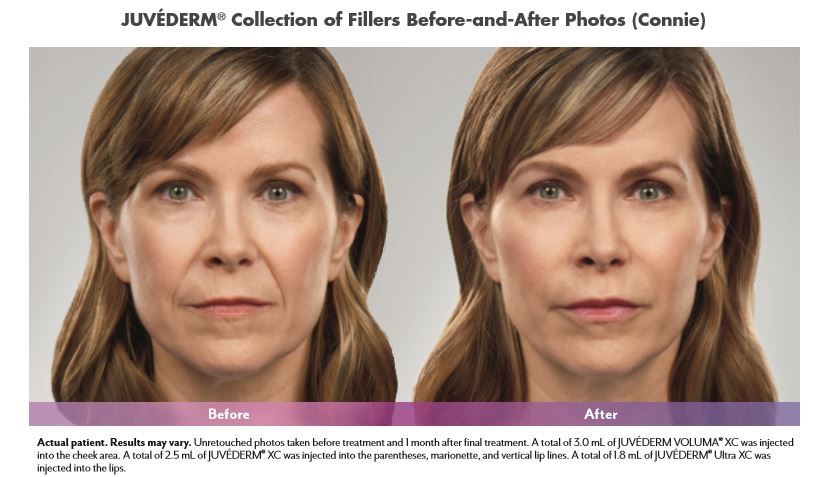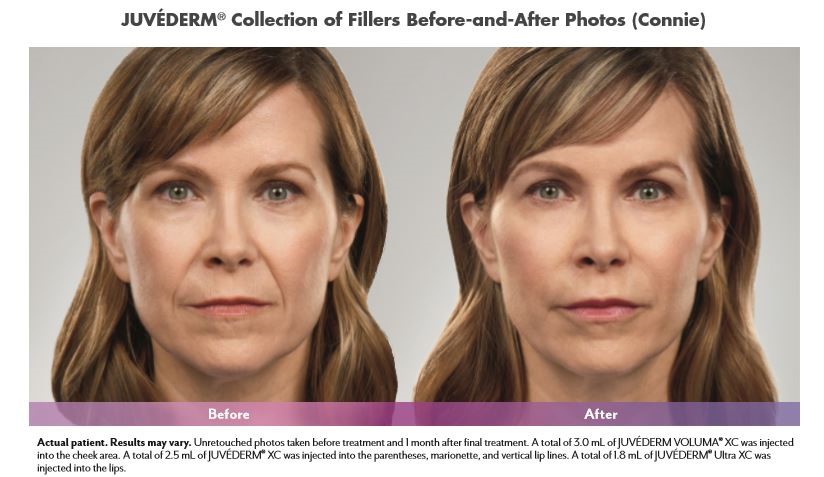 Dermal filler and injectable treatments are some of the best anti-aging techniques because they offer near-instant results with minimal downtime. One of the leading dermal filler treatments is called Juvederm®, which enhances skin volume to reduce the appearance of lines and wrinkles. Here is everything you need to know about the Juvederm® treatment.
What is Juvederm®?
Juvederm® is an injectable dermal filler treatment that is made of hyaluronic acid, a substance that is found naturally in the body. As we age, the skin loses volume and elasticity, leading to wrinkles, sagging skin, and an aged appearance. When Juvederm® is injected into the face, it provides natural-looking volume in the skin to correct age-related volume loss. This added volume helps to smooth out lines and wrinkles and diminish their appearance. With more facial volume and fewer lines and wrinkles, you will achieve a significantly younger-looking appearance. Plus, since Juvederm® is composed of hyaluronic acid, these results will look like natural facial volume.
Where Can Juvederm® Be Used?
Juvederm® is designed to be used in the face to restore volume and reduce the appearance of lines and wrinkles. There are multiple Juvederm® products available, each with a different purpose. Juvederm® can be used to add natural-looking volume in the cheeks, providing a youthful, lifted appearance in the mid-face. It is most often used to address lines and wrinkles around the mouth, including nasolabial folds and marionette lines.
How Long Do the Results from Juvederm® Last?
Juvederm® produces natural-looking results that can last up to a year or longer. After this time, patients can receive additional treatments to easily maintain their results. Plus, there is absolutely no downtime required after a Juvederm® treatment, so patients are able to return to work and other normal activities immediately following their appointment.
Where Can I Try Juvederm®?
If you would like to try Juvederm® for yourself, contact us today to schedule a consultation at Younger Image Plastic Surgery Center. We are proud to offer Juvederm® and other injectable treatments to residents of Vienna, Woodbridge, Washington, DC and the surrounding areas of Virginia and Maryland.