The Blue Peel by Obagi® is a versatile peel that can address cosmetic concerns on the face as well as the body. If you have developed wrinkles, sun damage, or other imperfections, you can trust Younger Image Plastic Surgery Center for your Blue Peel treatment. We offer this treatment at our three locations – Vienna, Woodbridge, and Rockville – to men and women living in Washington, DC, Maryland, Arlington and the surrounding areas of Virginia.
What is the Blue Peel?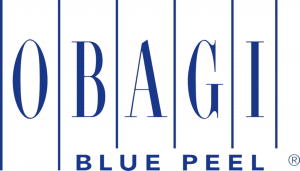 The Blue Peel is a medium depth chemical peel developed by Obagi® Medical. The Blue Peel is a quick treatment that can be used on areas including the face, neck, chest, back, arms, and legs. With Blue Peel, patients can achieve brighter and smoother skin after just one treatment. Plus, the Blue Peel treatment also helps diminish the appearance of blemishes, sun damage, lines, wrinkles, and uneven skin.
How Much Does a Blue Peel Cost in Washington, DC?
The cost of your Blue Peel treatment will vary depending on the extent of treatment necessary to deliver your desired results. During your consultation, we will evaluate your cosmetic goals to develop a personalized treatment plan. At this time, we will be able to provide the full cost of your treatment. We offer flexible financing options to ensure that each patient has access to the treatment that they need. We also accept cash, checks, and major credit cards for your convenience.
What is the Blue Peel Treatment Like?
The first step in a Blue Peel chemical peel is cleansing the skin. Then, the Blue Peel solution will be applied to the treatment area. You may feel a tingling sensation as your skin begins to react to the chemicals. This is normal, and the feeling typically fades within a few minutes. After about 20 minutes, the Blue Peel solution is washed off and your treatment is complete.
Is There Any Recovery Period After a Blue Peel?
After your Blue Peel, there is a short recovery period of seven to 10 days. A few days after your treatment, the skin may start to peel or flake off. This is a normal part of the healing process, but we recommend that patients avoid excessive sunlight during this time to prevent any damage to the skin. Despite this brief recovery period, patients are still able to work and perform other normal activities immediately following their treatment.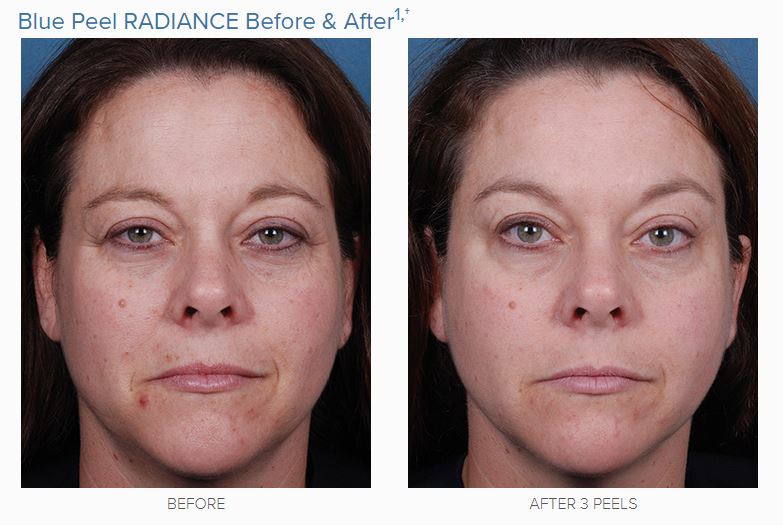 When Will I Notice Results from My Blue Peel?
Some patients begin to notice results immediately after their treatment due to the exfoliation of the skin. Over the weeks following treatment, you can expect gradual improvements as the skin heals and new skin cells are produced. Although many patients achieve results after one treatment, we often recommend a series of four to six treatments for optimal results.
For a reliable chemical peel with numerous rejuvenation benefits, you may want to consider the Blue Peel at Younger Image Plastic Surgery Center. We are proud to offer this and other chemical peel treatments to individuals residing in the Washington, DC area at our two Virginia locations in Vienna and Woodbridge, and our Maryland location in Rockville.